October 21 & 22, 2020 | Online via CrowdCast
PRESENTED BY: The Shop Local Company.
Serving the whole Parkland County region, which includes the communities of Spruce Grove, Stony Plain, and Wabamun, the GPRC is excited to bring the first SBW Conference to the area.
The Keynote speaker for the First Small Business Week Conference will be Michele Romanow. Michele is a "Dragon" on CBC's Dragon's Den, Co-Founder and President of Clearbanc, and a serial entrepreneur who started five companies before her 33rd birthday. The first day of the conference will be rounded out by a breakout session series, and a round-table discussion with our Board of Directors.
On day two, we will virtually welcome Chief Clarence Louie, move into more breakout sessions, learn how to do business with the government, and recap the two days.
Day 1: Wednesday, October 21
Day 2: Thursday, October 22
Register to attend below: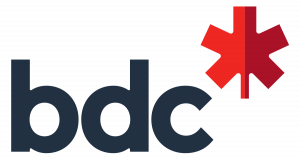 Small Business Week is made possible with the partnership of our municipalities