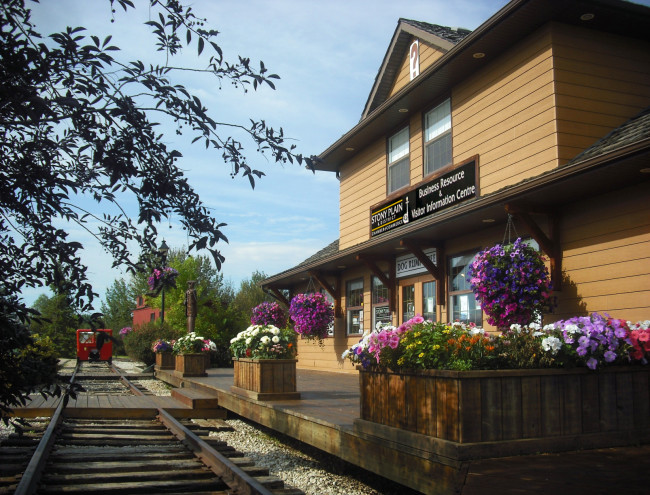 Stony Plain Visitor Information Centre
Our Visitor Information Centre (VIC) is an award-winning, year-round facility that carries the newest travel brochures from across the country. Our facility is located in the beautiful Rotary Park that provides our visitors with access to:
360m of paved walking paths around a scenic pond
playground
picnic tables and gazebo
large parking lot with a circular turn-around for RVs
handicap-accessible public washrooms
historic replica of the original train station
Our location is within walking distance to many amenities including restaurants, gas stations and grocery stores in order to meet the needs of our visitors. With our friendly, knowledgeable staff and wide array of brochures and event listings, your dream vacation is just a visit away!
Features
​Local attractions and events to help you plan your outing
Alberta, British Columbia, Saskatchewan, Manitoba, Ontario, Nova Scotia, New Brunswick, North West Territories, and Yukon brochures available
Handicap parking stalls
Beautiful and serene public park
FREE WIFI
Local artwork, paintings, pottery, quilts and drawings on display
Wheelchair and stroller accessibility in Visitor Centre as well as the park
Achievements
2013 Best in Class AMMY Award for Facility Excellence

2015 Best in Class AMMY Award for Best in Class Travel Counselling

2015 Best in Class AMMY Award for Leaders in VIC Management
Contact Information
Address: 4815 – 44 Ave Stony Plain, AB T7Z 1V5
Phone Number: (780) 963-4545
Email: visitorservices@gprchamber.ca
Hours of Operation: Open year round!
September - May:  Monday-Friday: 8:30 a.m. - 4:30 p.m.
June:  Monday-Friday: 8:30 a.m. - 5:30 p.m.
July -August:  Monday-Friday: 8:30 a.m. - 5:30 p.m. /
Weekends and Holidays: 9:30 a.m. - 5:30 p.m.
Thanks to funding from the Minister of Alberta Culture and Tourism, City of Spruce Grove, Parkland County, Town of Stony Plain and the Greater Parkland Regional Chamber of Commerce, our local Visitor Information Services are able to provide information services throughout the region.
Visit our Facebook and Instagram pages to see more photos of where we've been this summer.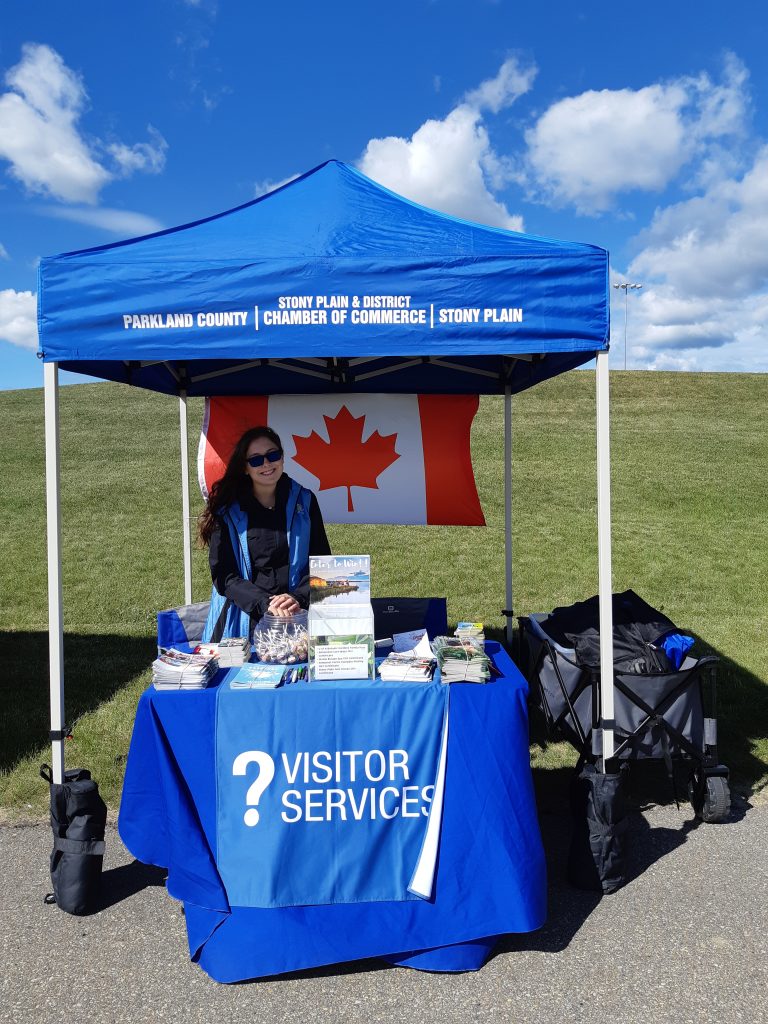 Accredited Visitor Information Centre

Alberta Visitor Information Provider