Chamber on Tap has gone virtual!
We have bottled up our Chamber on Tap events for the foreseeable future and are doing them virtually.  We invite you to grab your drink of choice and a snack and join us from the comfort of your own home!
Keep an eye out for future event invites with a link to our zoom meeting where you can join in!
Want to be a Chamber on Tap Guest?
Anthony with ACKT Industries is our host for Chamber on Tap.  We're always working months in advance to line up our guests. You can reach out to Jodie if you're interested. Email her at: jmacpherson@gprchamber.ca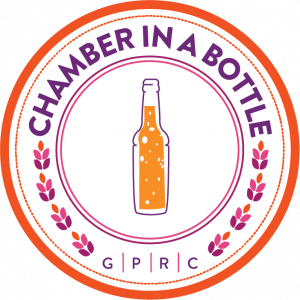 Upcoming Chamber in a Bottle:
Thursday, January 28
Rachelle Dubeau owner of Dani + Madi in Spruce Grove will join us as we discuss her opening her boutique store during the pandemic.
Chamber in a Bottle is Proudly Sponsored By: