International Women's Day is celebrated on the 8th of March every year around the world. It is a focal point in the movement for women's rights.  The GPRC is excited to host our second annual International Women's Day event.  The Women of Influence Campaign is a promotional campaign by the GPRC to celebrate the Region's women who are the best in their fields.
This event was hosted by Emma Wood of Pretty as A Picture Photography who shared her story as will as presented our Women of Influence for 2022. A delicious buffet lunch of Greek cuisine was served as we celebrated these women, the day, and all the women who make our community stronger.
The Greater Parkland Regional Chamber of Commerce recognizes that diversity is good for business, that organizations greatly benefit from having a diverse leadership team throughout the organizational structure, and that women in business play a critical role in breaking ground in the land of opportunities.
We are looking for a title sponsor for this event.  If you or your business is interested in more information on sponsorship for Women of Influence events throughout the year, please contact our office at (780) 963-4545.
Thank you to our sponsors!
Get to Know our 2022 Women of Influence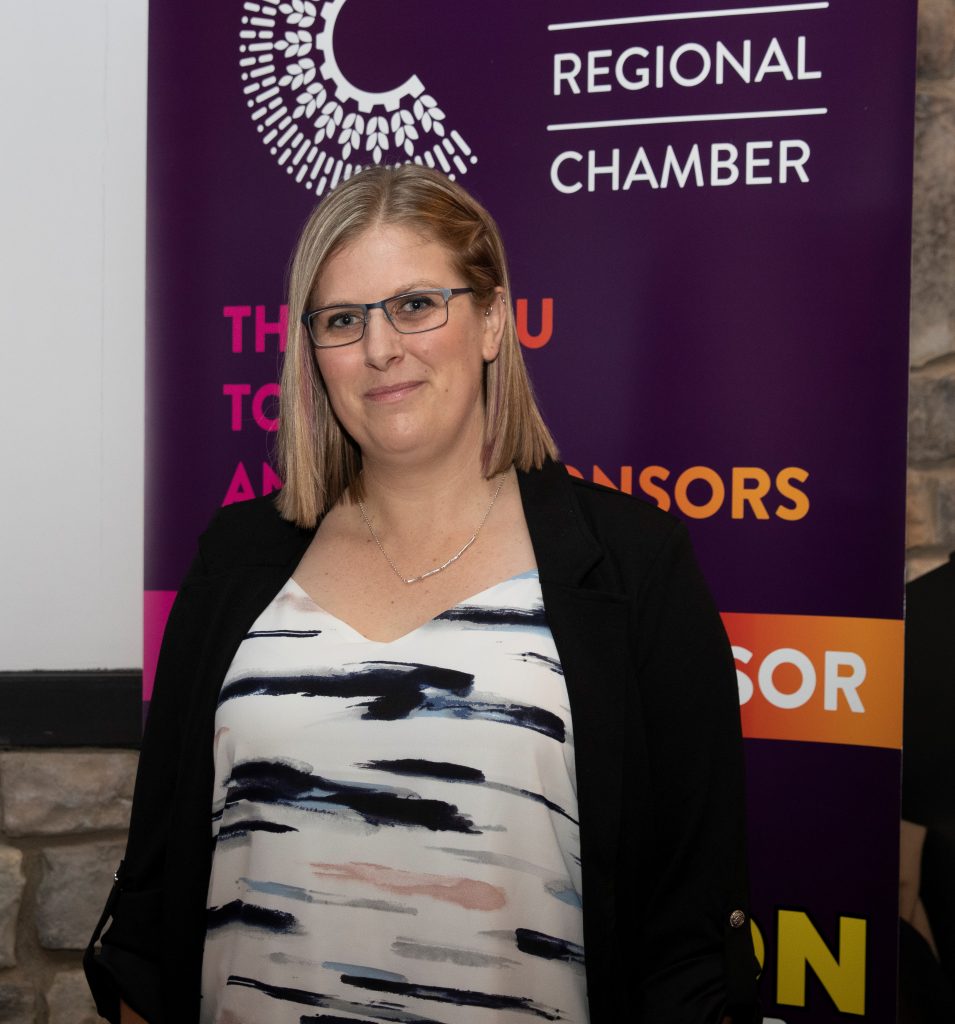 Ashleigh Munro, Kiwi Nurseries
Ashleigh has always had a entrepreneurship spirit, and had many small businesses starting in elementary school. Ashleigh tried many different jobs in her adolescent years, from carpentry, restaurants and working as a barista, advancing quite quickly in each position. Ashleigh achieved a Diploma in Business Administration and Management in 2011 and began helping with her family's business with modernization. Since then Ashleigh has turned the small retail yard into a garden centre, created unique ways to advertise through events and social media, and made a safe place to enter the job market. This journey was not smooth as she did experience a lot of difficulties being a young female in a male dominated industry. Luckily, she had the support of her parents and the nursery community to assist her. Ashleigh has very strong views on the importance of equality, no matter what type it is and teaches her staff to stand up for themselves in a professional way. We are honored to have Ashleigh as one of our seven Women of Influence.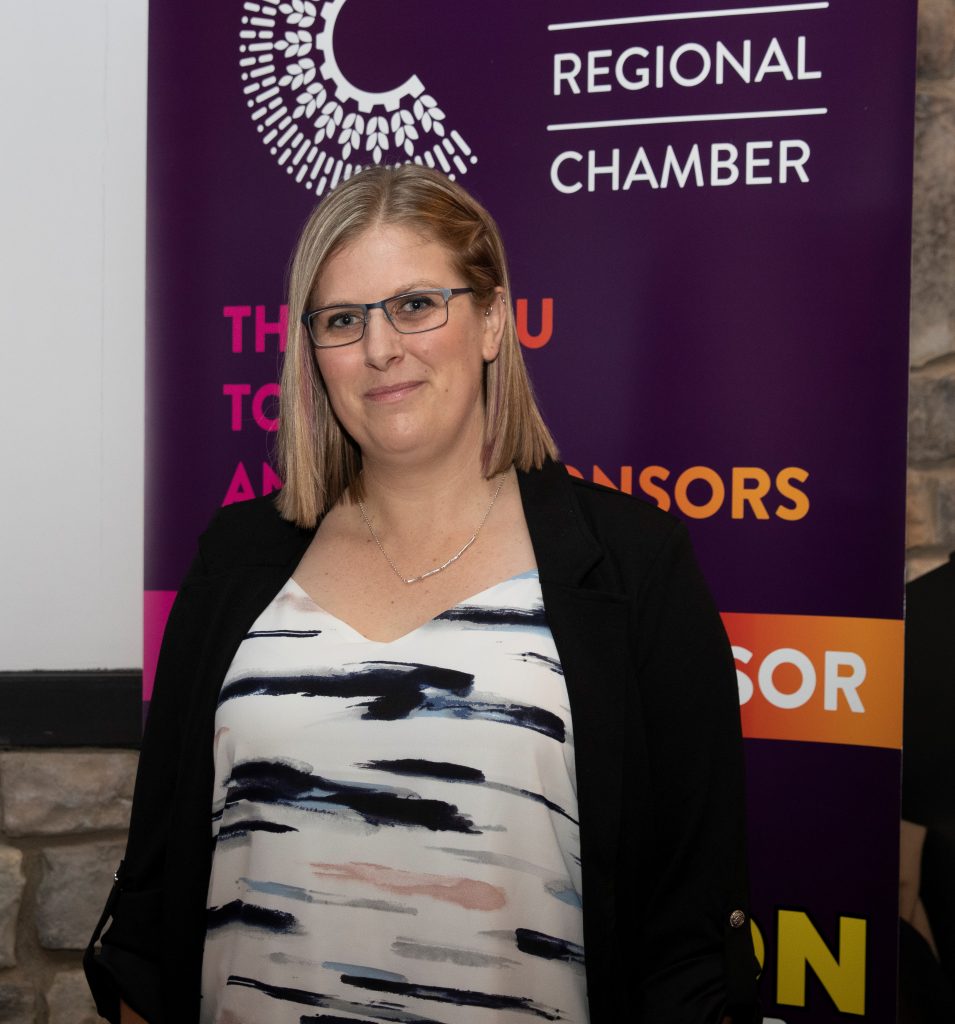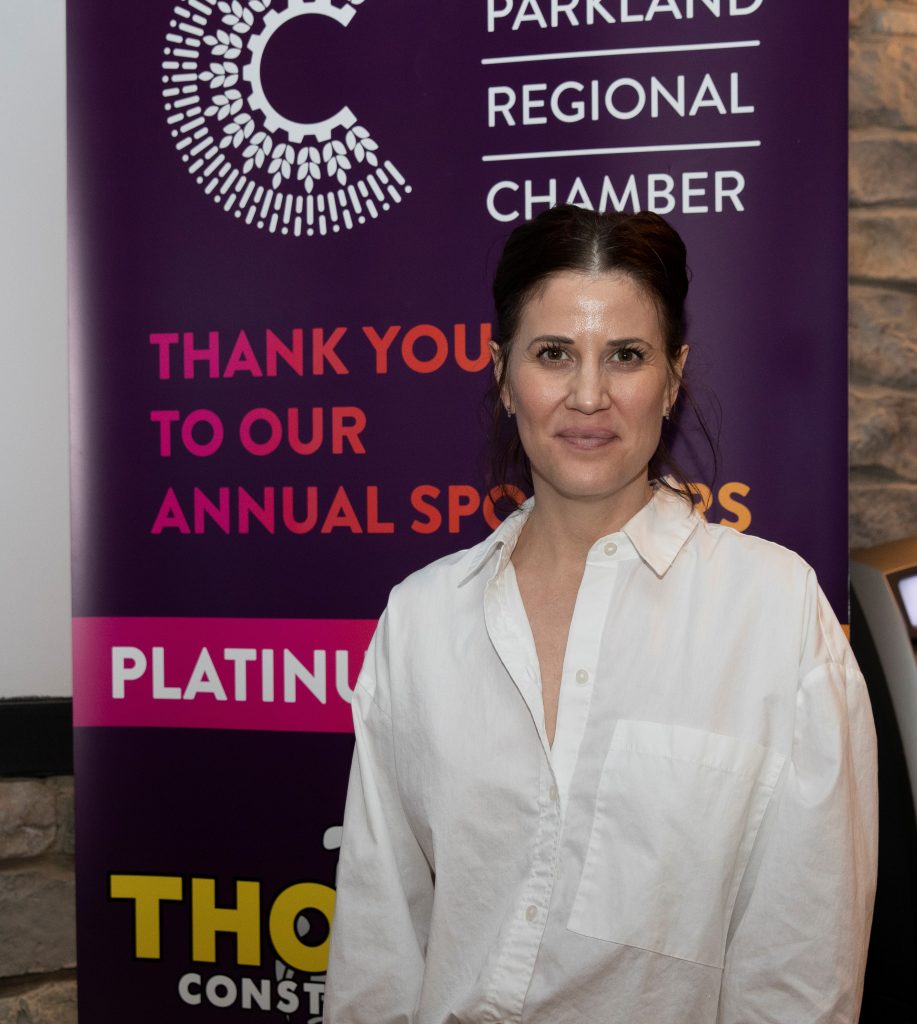 Amanda Conklin Ward, whipLASH Aesthetics
Amanda Conklin Ward is a Master Esthetician who is passionate about skin care and skin health.  As a life long skin enthusiast, Amanda has dedicated her career toward the art of skin perfection.  She's considered a complexion coach and blemish busting hero by many thanks to her never ending knowledge and ability to make skin concerns disappear of minimized.  Her passion is to care for the largest organ in our bodies.  To her, nothing is more satisfying than a happy client with joy in their eyes.
As a mentor to many up and coming estheticians, she loves seeing fresh talents strive towards their passions and careers.
Education is power and power is success.   That is why you will often hear about Amanda learning and upgrading her education.  She believes everyone of us can learn something new or sharpen the talent that we already have. We are honored to have her as one of the seven Women of Influence for 2022.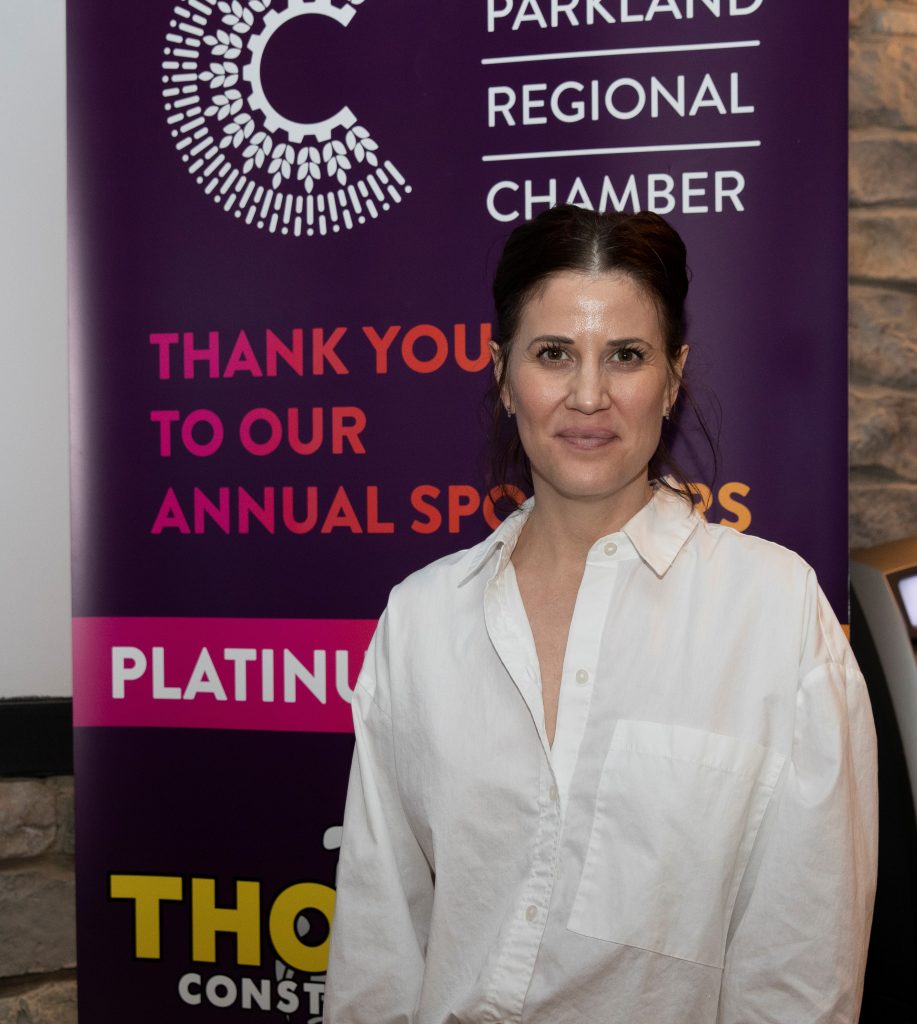 Amanda Wilhauk, Wilhauk Beef Jerky
Amanda Wilhauk has lived in this community for her entire life…and she continues to be passionate about every aspect of it.
Her and her husband, Trevor Wilhauk, have raised their four children in Spruce Grove and they attend the same schools that Amanda did as a young child.  Their children, Grayson, Olive, Hazen, and Scarlett have grown up surrounded by a family of entrepreneurs and they all understand the ins and outs of being self employed.
Bringing people together and providing other businesses to promote themselves within hers. This philosophy continued as the community watched her and Trevor open up an extension of their family business, Wilhauk Beef Jerky Ltd. Their storefront is full of other Alberta made products…giving a brick-and-motor storefront option to so many other small business that have not made the jump themselves.  You can find chocolates, peanuts, pies, pirogies, bbq sauces and everything else on their shelves…just because she wants to help other businesses make it.
Amanda currently sits on the City Centre Business Association board and is looking forward to the revitalization of the downtown area of Spruce Grove.
Giving is a part of Amanda.  A part of her actual soul.
We have all watched her Wilhauk Beef Jerky 12 Days of Giving campaigns over the years...and it stresses everyone around her right out (her parents, her staff, and her husband) with how much she gives away.
But you know what?
It's about supporting the community that supports her.  And it has had the most beautiful snowball affect on everyone around her.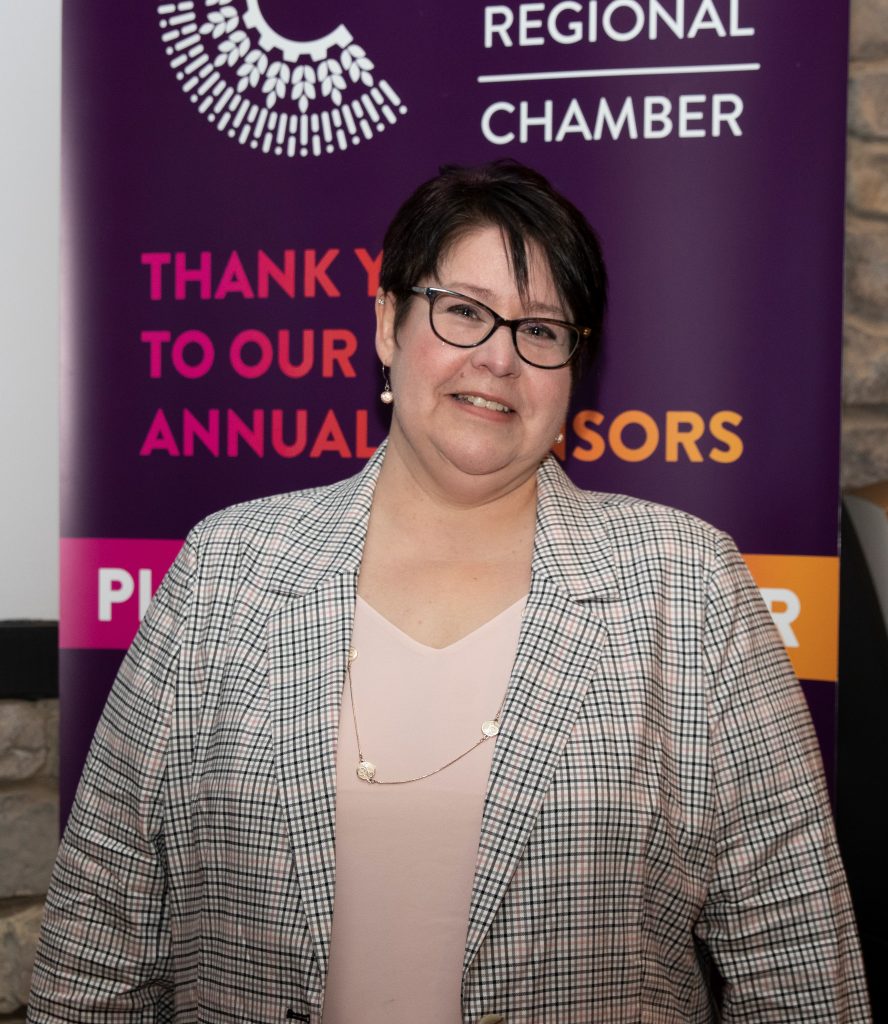 Chantal McKenzie, That Yoga Place & Phoenix Physical Therapy
Chantal McKenzie was born and raised in Spruce Grove.  Growing up Chantal watched her parents be active members in the community.  This instilled a great sense of pride for Spruce Grove and the desire to do her best and make a difference.
Chantal has worked as a civil engineer for The City of Spruce Grove, Al-Terra Engineering, Alberta Transportation, EBA Engineering, The City of Edmonton and Parkland County.
Over the last 23+ years, Chantal has volunteered with many different organizations.  Ringette, dance, swimming, Boy Scouts, Navy League Cadets, the Spruce Grove Curling Club, Spruce Grove Subdivision and Appeal Board and much more.  However Chantal loved her time being a Girl Guide leader and giving back to Girl Guides as she believes Girl Guides played the biggest role in her successes.  Chantal is so so proud of her daughter who is currently a Girl Guide leader.
In 2017, Chantal stepped away from her career as an engineer to acquire two businesses in Spruce Grove and run for Spruce Grove Council.  She was elected as Alderman/Councillor for the 2017-2021 term.  In 2021 she ran for Mayor and was unsuccessful.  However, even during Covid she is still successfully operating That Yoga Place and Phoenix Physical Therapy, two more businesses that donate and support many non-profit organizations within our community. We are honored to have Chantal as one of our seven Women of Influence for 2022.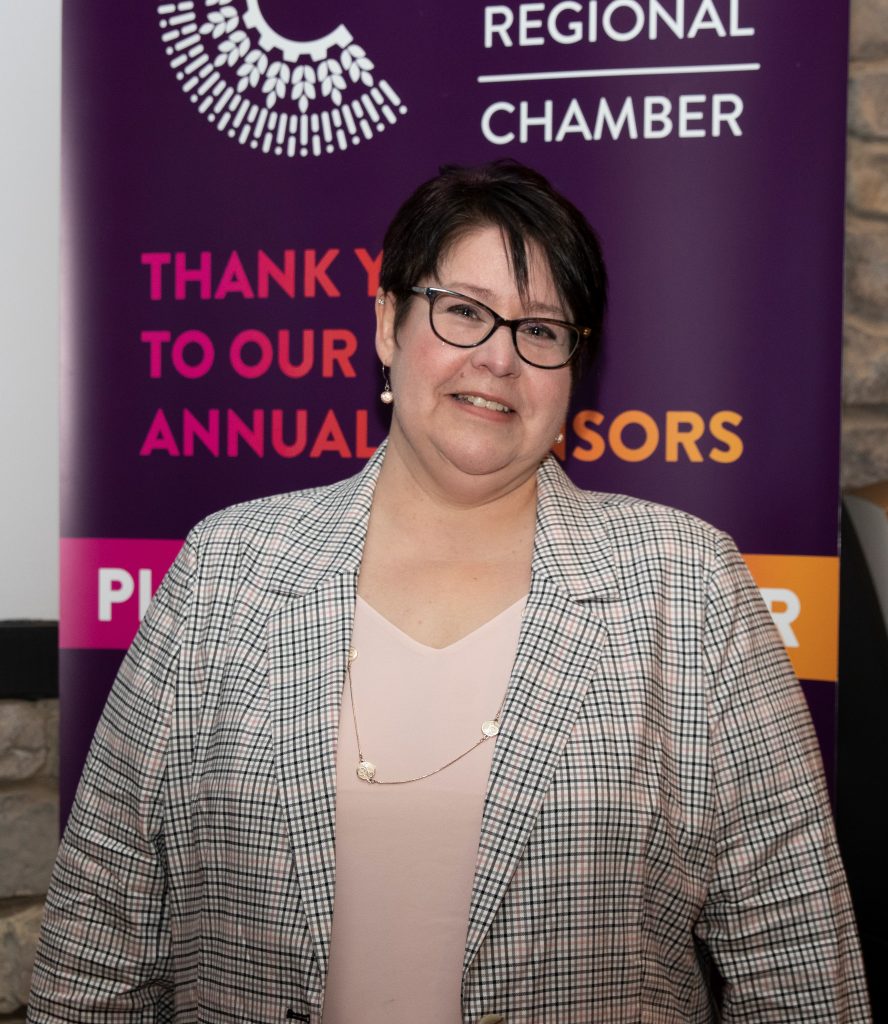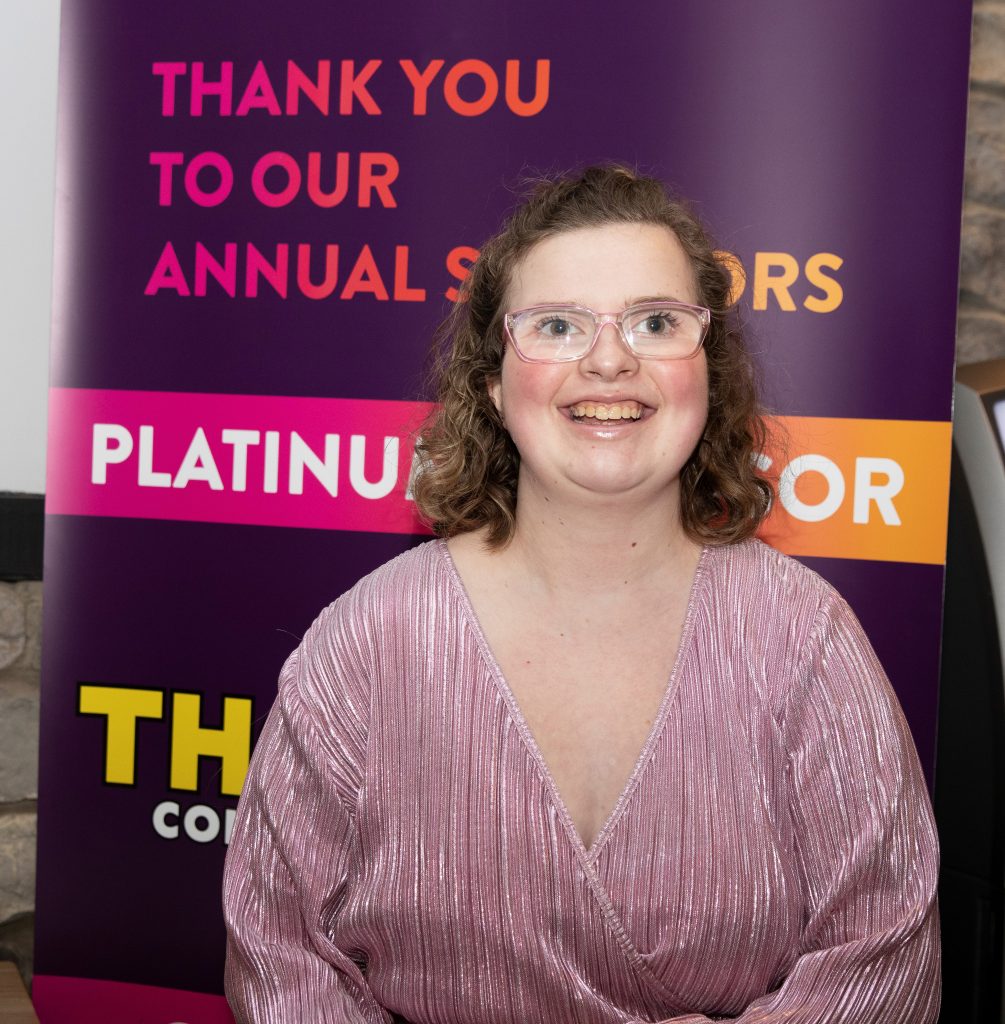 Emily Ainsworth, CEO of Wags Cookies
To know Miss Emily Ainsworth, CEO of Wags Cookies Limited, is to be inspired by her ability to unify hearts and minds through her business in the spirit of inclusion and diversity, knowing first hand that disabilities are not a hindrance but rather powerful assets if given the right opportunities to succeed at home, at work and at play.
For 20 years she has braved a rare genetic disorder that has resulted in numerous brain and stomach surgeries, countless procedures, frequent hospitalizations, and uncertainty about her future. She continues to suffer with unpredictable, recurring episodes of dysautonomia and chronic pain to this day, but never gives up. Her resilience is her other super power.
In 2021 she took Inspiration from her late service dog named Levi, her love of baking, and the need to grow meaningful job opportunities for individuals excluded from the traditional job market due to their disabilities *right here in our own community, to create Wags Cookies, where she mixes in all of her experiences to deliver more than bags of delicious dog treats, but a recipe for awareness, compassion and inclusion for " Every-Body!"
We are honored to have her as a Women of Influence for 2022.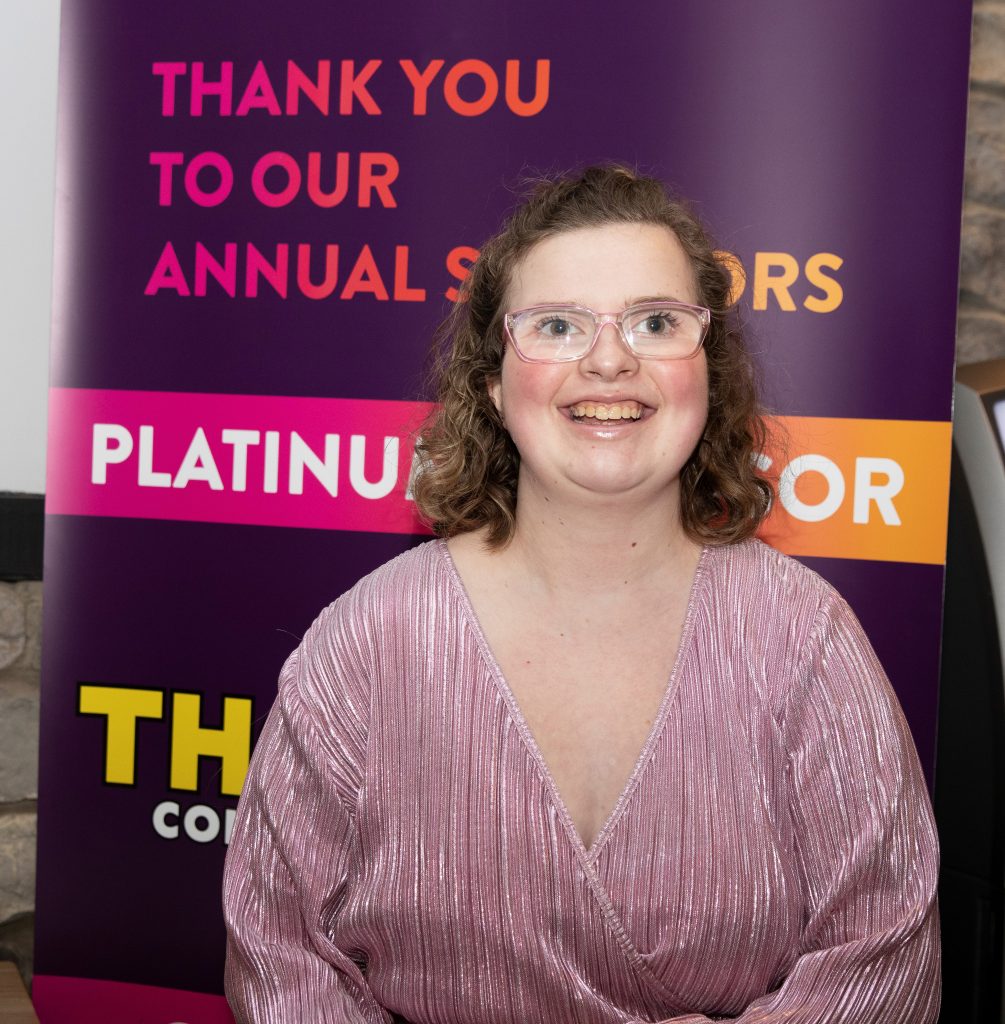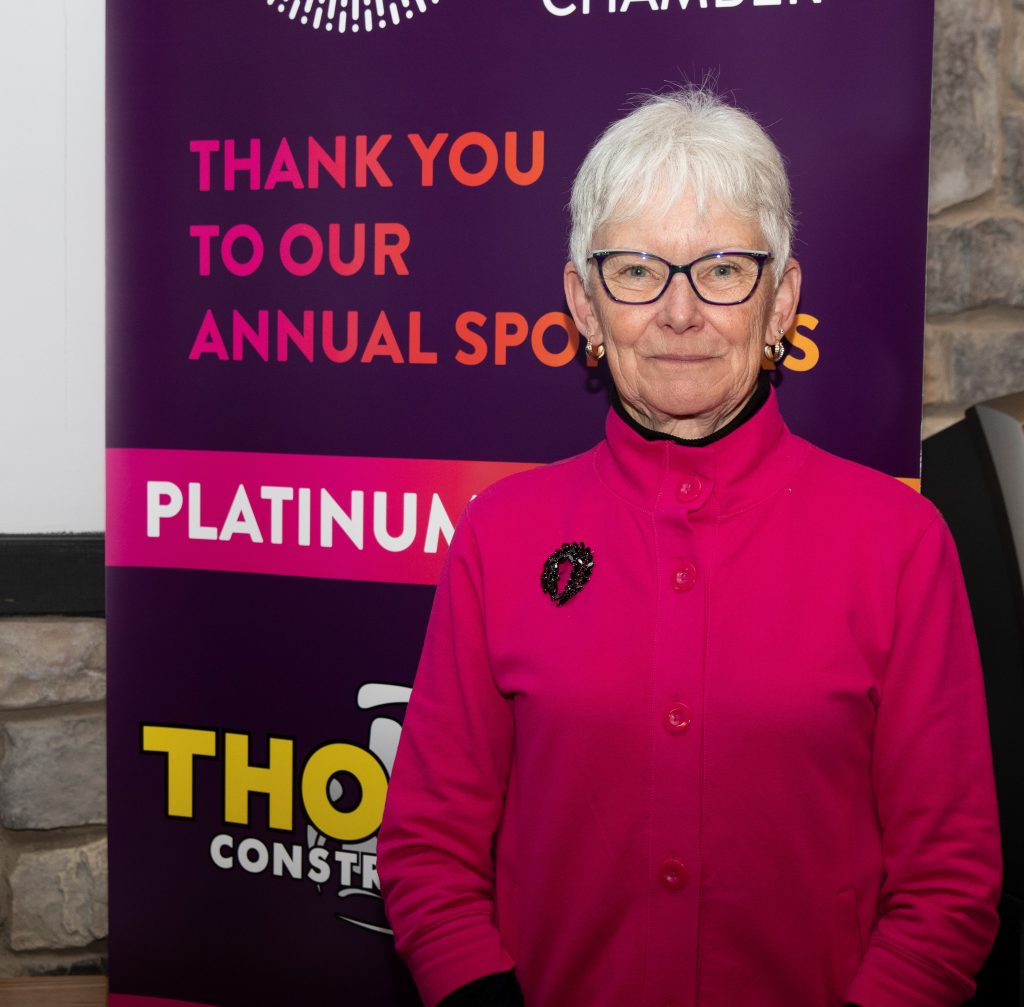 Lorraine Stewart, Chair for Parkland School Division
Lorraine Stewart has worked in education for over 30 years to support children, youth, families and staff as an educator in Parkland School Division; in Senior Management positions with Alberta Education; and as an Educational Consultant.  Lorraine has the privilege of continuing that work as the Chair of the Board of Trustees in Parkland School Division.  Lorraine holds a doctoral degree in Educational Psychology from the University of Alberta and is a Registered Psychologist in Alberta. She has volunteered with numerous boards, organizations and committees on behalf of communities and residents in provincially, nationally and internationally. Lorraine's current involvement includes: Victim Services Society of Stony Plain, Spruce Grove and Area; Rehoboth Christian Ministries; Stony Plain Rotary Club; the College of Alberta Psychologists, and work with the United Church of Canada.
Lorraine continues to be a partner to her husband, Mike, for over 50 years; she has learned so much about life by being a mother to two daughters; she is continually amazed by the vitality that is brought to her by being a grandmother to six grandchildren.  One of her most memorable 'being' experiences is holding the distinct privilege of being wrapped in a blanket during a ceremony in South Africa where she worked alongside educators to implement inclusive education in their region. Lorraine continues to be learning and growing and thoroughly enjoying life. We are honored to have her as a Women of Influence for 2022.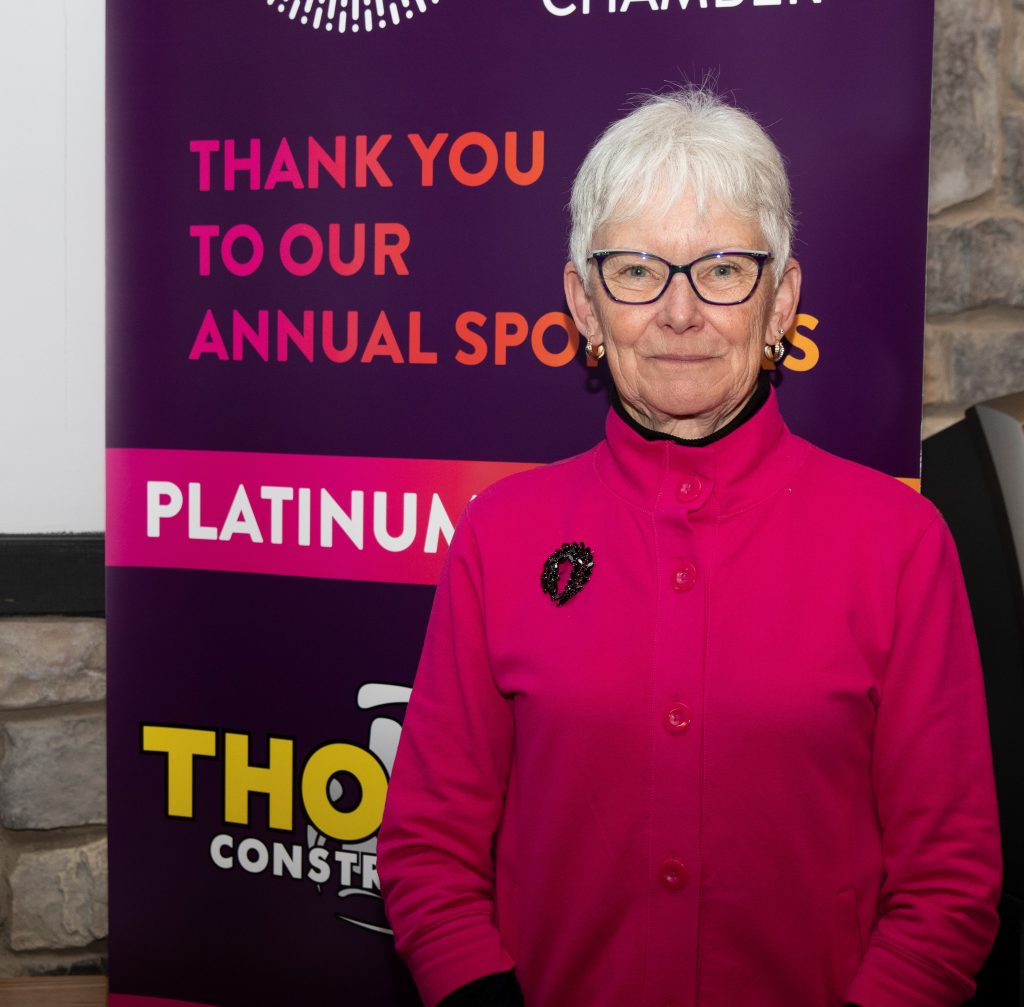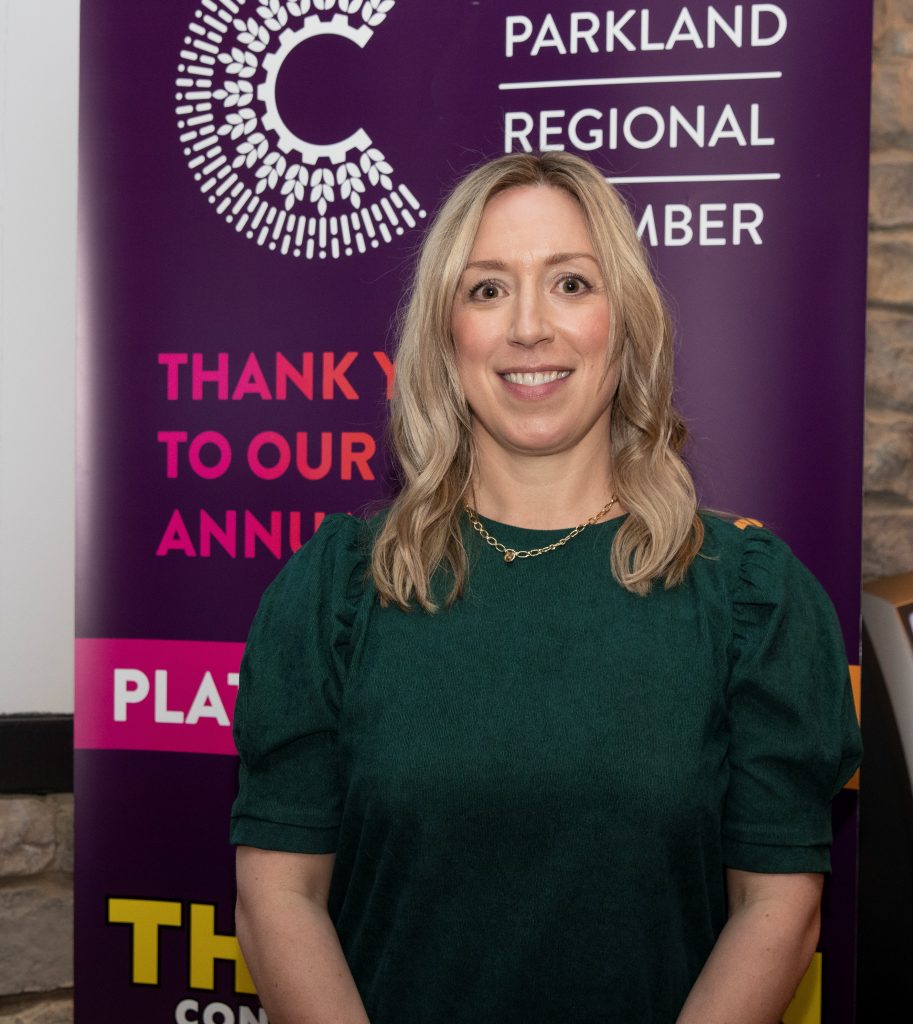 Rachelle Dubeau, Dani + Madi
Rachelle is the owner of Dani + Madi, a thriving online women's boutique with a retail location in Spruce Grove. She grew up in a small town where her parents never worked for anyone but themselves, which instilled in her a strong desire to own her own business.  Rachelle witnessed a significant number of late nights, hard work and all the risks and rewards that comes with owning a business, and she was hooked. Before pursuing her entrepreneurial dreams, Rachelle completed post secondary schooling right out of high school to play women's hockey all while earning her degree and Masters in Professional Accounting becoming a Chartered Accountant. For the last 13 years she has been the Finance Manager for an aggregate company all while running Dani + Madi.
Her passion has always been to encourage gender equality, and to encourage women to live out their dreams. Having served on the board of YWCA Edmonton for three years, it inspired Rachelle to start Dani + Madi online shortly after. At 40 years old she started a YouTube channel, what her kids dream of, and has interviewed inspiring women since. Even during the height of the 2020 pandemic she followed her dreams and opened her first Dani +Madi retail location all while continuing her full time financial position. She also worked hard to turn her YouTube channel into a podcast, in September 2021, and called it Designed to Inspire. It is Rachelle's utmost goal to record interviews with women in her community, in her Province and even from all over the world who have incredible stories that need to be shared for everyone to hear.
Rachelle is a wife to an unbelievably supportive and very encouraging husband and a mother to an 9 year old girl and an 12 year old boy.