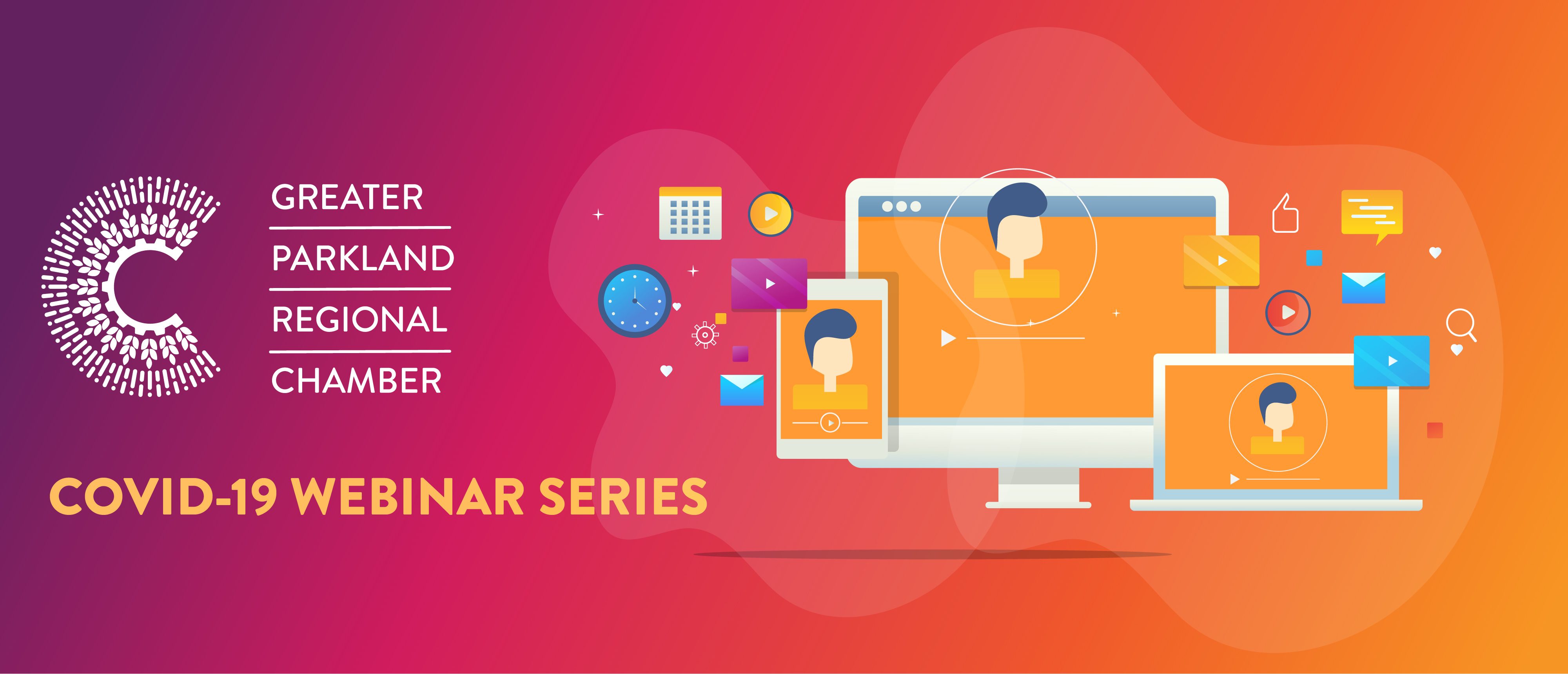 The Greater Parkland Regional Chamber of Commerce recognizes that our members and business community have questions about the stimulus promises that the federal government has made, and we can not answer them all, so we've set-up this webinar series with professional who can answer those questions for you. Each webinar is recorded and available for download below along with the slide deck.
The GPRC thanks each of our webinar guests for sharing their knowledge and information with us.
McLennan Ross LLP - April 8
Vicki Giles (Labour & Employment group) and MaryAnne Loney (Corporate group) explain what CERB and EI means for employers as well as employees, and how the grants and loans promised will be accessed.
BadaB Consulting & SHIFT Management - April 15
McLennan Ross LLP - April 17
MLA Searle Turton - May 21
McLennan Ross LLP - December 16
Stay tuned for an announcement of future webinars & educational series in early 2021!