7:30 AM - 8:30 AM | Last Tuesday of every month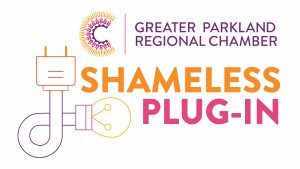 Learn what fellow businesses are up to! The time will be divided by the number of people who attend.
Shamelessly plug what you've been up to! Have a new project that you're working on? Launching a new product or service? Just want to get your feet wet in group settings? Need to practice getting in front of an audience?
Join other members of the business community for a morning coffee and an informal gathering and let us all know what is going on with your business. Normally, we would meet at Perks Coffee House, but for the foreseeable future, we'll be online via Zoom. You can register to attend any of the meetings happening this year by clicking here.