If you were a past Chamber member or have never been a part of the Chamber, NOW is the time to come back!
Between September 1 and 30, rejoin the Chamber at any of our four tiers and receive the remainder of 2022 ABSOLUTELY FREE!  This will give your business the opportunity to participate in October's Small Business Week, attend our annual Business Awards of Distinction, vote in the November board elections, and join us for Chamber on Tap at Canadian Brewhouse, Glacier Greens Golf Course and RavenWolf Brewing Co.
Current Chamber Members, thank you for your ongoing support as we move out of the pandemic and back into the swing of things.  Renew your membership for 2023 between September 1-30 and receive 2 weeks Stony Plain digital sign OR ½ price e-Blast (marketing can take place in the fourth quarter of 2022, or any time during 2023, on a first come, first served basis).
All members who pay between September 1-30 will be entered in a draw to win one of:
A $100 gift card from Brandz Marketing
Two weeks digital sign advertising in Spruce Grove
A Thompson Construction Group duffle bag full of swag from local businesses.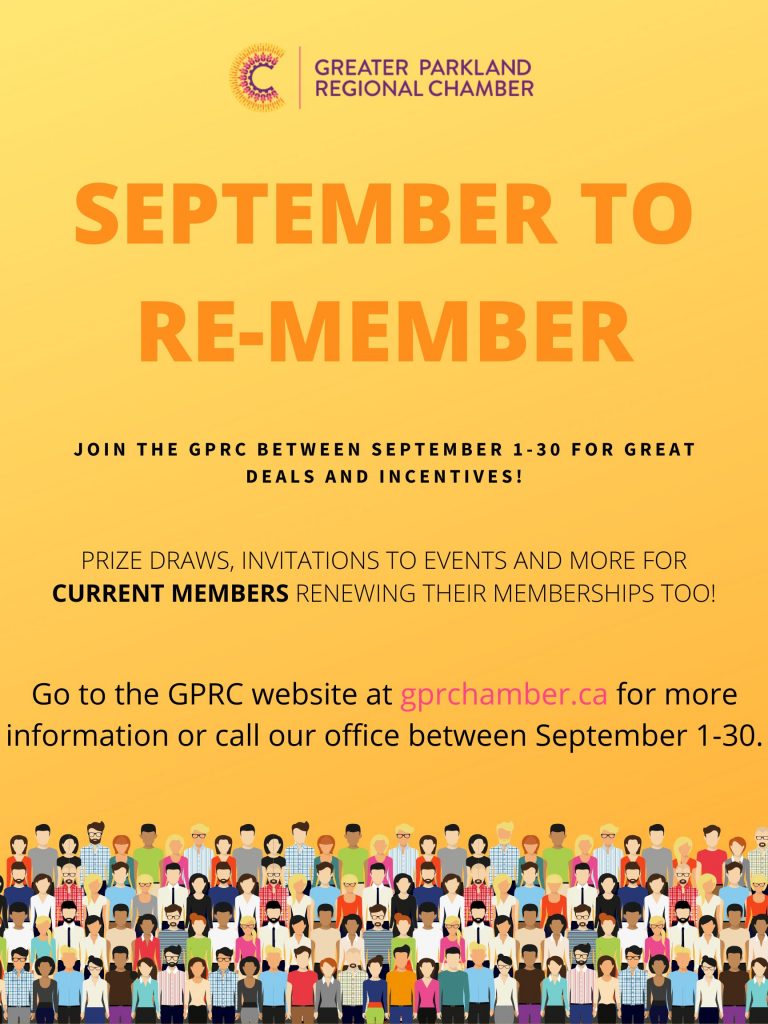 Complete the form below to rejoin or re-new your 2023 membership for your chance to win!
$100 Brandz Marketing Gift Card
2 Weeks Digitial Sign Advertising
Thompson Construction Duffle Bag of Swag