As the outbreak of COVID-19 continues to evolve, the challenge is understanding how to effectively deal with the outbreak.  Managing the public health risk for infectious diseases is the responsibility of Alberta Health Services, but business owners need to be prepared for the potential impacts that COVID-19 could have on their operations.
Update from Sarah Parry, CEO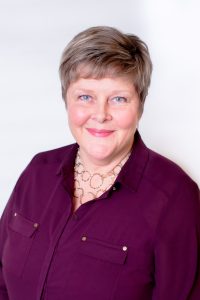 Canada and the Province are at a pivotal moment in our recovery from the impact of COVID-19.
From the safe re-opening of several businesses to the easing of both national and international travel restrictions, these changes and the adaptations to the 'new normal' are being felt by business the length and breadth of our Province.
In each step on our road to recovery, through every government announcement the Greater Parkland Regional and the Alberta Chambers of Commerce are here to ensure the business voice is at the heart of the government's recovery plans.
This regularly updated COVID-19 resource page aims to provide official support, guidance and links to ensure our strong business community has the latest information and support you need.
As COVID-19 continues to impact the operations of businesses, the steps that all businesses can implement to minimize impact on local communities is key. We know that based on official guidance we are all playing our part in ensuring the safety of our employees and our customers and clients. To stay connected we are supporting our members through online events and webinars.  We are hopeful that as we move through the spring, we will be able to start to gather in small groups and that the summer months will bring much more positive news for us all.  We have opened our doors to the public with both Stony Plain and Spruce Grove offices being available for residents and visitors.  We have strict protocols in place and our public washroom facilities are open from 8:30am-4:30pm to ensure that we can keep them properly sanitized for everyone.
We know that COVID-19 remains and evolving situation, however, myself and my team are keeping up to date with all announcements – including up-to-date information on business support options from the Government.  Please be assured we are here to provide support and guidance.
If you have any questions, concerns or are in need of a listening ear please do not hesitate to contact us at 780-963-4545 or email info@gprchamber.ca
Thank you,
Sarah Parry
CEO, Greater Parkland Regional Chamber of Commerce
Subsidy and Aid Relief Information - Closed
Canada Emergency Business Account (CEBA)
The CEBA program provides interest-free loans of up to $60,000 to small businesses and not-for-profits. Click for more information.
Canada Emergency Commercial Rent Assistance (CECRA)
The application process and extension request is closed and the program has ended. If you are waiting to hear back about your application, Canada Mortgage and Housing Corporation will be in touch shortly. Click here to view the new Canada Emergency Rent Subsidy (CERS) program.
Canada Emergency Response Benefit (CERB)
This program has closed applications. Retroactive applications are being accepted and processed until December 2, 2020. If you continue to need financial support, find out if you are eligible for Employment Insurance (EI).
Canada United Small Business Relief Grant
Care Provider and Operator Funding
The Care Provider and Operator Funding is currently closed. Click for more information.
Driving Back to Work Grant Program
Unemployed Albertans have an opportunity to start careers as commercial truck drivers through the new Driving Back to Work Grant Program. Click for more information.
Highly Affected Sectors Credit Availability Program (HASCAP)
HASCAP Guarantee will provide financial support to businesses that have been hardest hit by the pandemic. Click for more information.
Regional Relief and Recovery Fund
The Regional Relief and Recovery Fund (RRRF) is providing assistance to businesses and communities that may require additional support to cope with and recover from the pandemic.  Click for more information.
Small and Medium Enterprise Relaunch Grant
The Small and Medium Enterprise Relaunch Grant offers financial assistance to Alberta organizations (businesses, cooperatives and non-profits) that were ordered to close or curtail operations. Click for more information.
Working Parents Benefits
Young Entrepreneurs
The Government of Canada provided $20.1 million in support for Futurpreneur Canada to continue supporting young entrepreneurs across Canada who were facing challenges due to COVID-19. The funding allowed Futurpreneur Canada to provide payment relief for its clients for up to 12 months.
Click for more information.
An Update of Chamber Events and Procedures
We are here to support and provide guidance and although we may not physically be in the Spruce Grove or Stony Plain Offices, please be assured that we are here and contactable. Staff will all be available by email, and the office phones/voicemails will be checked regularly. Our hours remain Monday to Friday, 8:30 AM - 4:30 PM. Some staff work flex time, and will have their out of office responses on accordingly.
We are committing to enhancing our "Shop Local" program to assist local businesses.
The Chamber Board and staff would like to assure you that we value your membership and all the goods and services that you provide to our community.  We also understand the considerable stress you are going through, not only as business people, but with your families and friends.  If we can help in any way, or if you have any thoughts on how we can help you get through these troubling times, please do not hesitate to contact us at info@gprchamber.ca or phone CEO, Sarah Parry at: 780-963-4545.
Chamber on Tap events have moved online and we have bottled it up to Chamber in a Bottle. This event is held on the last Thursday of every month. Learn more.
Lunch & Learn webinars are held virtually the second Tuesday of every month.
Diversity, Equity and Inclusion webinars are held virtually throughout the year. Learn more.
General Membership Meetings will be postponed until further notice.
Keep an eye out for future event invites!
Business Awards of Distinction