As the outbreak of COVID-19 continues to evolve, the challenge is understanding how to effectively deal with the outbreak.  Managing the public health risk for infectious diseases is the responsibility of Alberta Health Services, but business owners need to be prepared for the potential impacts that COVID-19 could have on their operations.
The City of Spruce Grove, Town of Stony Plain, & Parkland County have envoked Temporary Mandatory Mask By-Laws
Update from Sarah Parry, CEO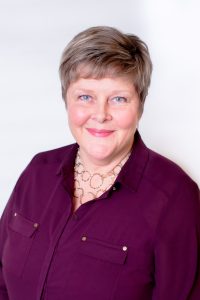 The well-being of our staff, members and community partners is of the utmost importance and for this reason we will be implementing a number of new temporary policies and procedures in response to the COVID-19 outbreak. The situation with COVID-19 is evolving rapidly with new developments each day. Although the risk remains relatively low in Alberta, our primary operational focus is to reduce unnecessary risk of exposure to the illness for vulnerable individuals in our community.  
Novel coronaviruses, like COVID-19, are new strains of the virus that have not been previously identified in humans. This means people have no immunity against it and there is no specific vaccine or treatment. In some ways, COVID-19 is similar to influenza (also known as the flu). They both cause respiratory disease in people who get sick and are spread by small droplets from the nose and mouth but are NOT spread through the air over long distances. However, there are some key differences between COVID-19 and the flu: COVID-19 does not appear to transmit as efficiently as influenza as only those with symptoms seem to spread the disease, controlling spread is possible when people with symptoms are isolated. COVID-19 causes severe disease and mortality in more cases than the flu. On average there is about 1-2 deaths per 100 people infected with COVID-19, compared to 1 death in every 1,000 people with the flu. Because COVID-19 can cause such a serious illness, it is critical to keep it from spreading by having people with a cough or fever stay home and away from others in order to protect vulnerable community members like seniors or those with compromised immune systems. With no vaccine or other treatment – we are each other's best defense.
My team will be working from home and our event calendar has been postponed for the foreseeable future.  Please be assured that whilst we may not be available face to face;  myself and my team are available via email and telephone.  Please do not hesitate to contact me at sparry@gprchamber.ca or 780-963-4545 or 587-921-8558.  Our office hours remain Monday-Friday, 8:30am-4:30pm.
We will ensure that we are posting up to date information from AHS and the Provincial & Federal Governments
Thank you and please do not hesitate to contact us.
Sara Parry
CEO, Greater Parkland Regional Chamber of Commerce
An Update of Chamber Events and Procedures
We are here to support and provide guidance and although we may not physically be in the Spruce Grove or Stony Plain Offices, please be assured that we are here and contactable. Staff will all be available by email, and the office phones/voicemails will be checked regularly. Our hours remain Monday to Friday, 8:30 AM - 4:30 PM. Some staff work flex time, and will have their out of office responses on accordingly.
We are committing to enhancing our "Shop Local" program to assist local businesses.
The Chamber Board and staff would like to assure you that we value your membership and all the goods and services that you provide to our community.  We also understand the considerable stress you are going through, not only as business people, but with your families and friends.  If we can help in any way, or if you have any thoughts on how we can help you get through these troubling times, please do not hesitate to contact us at: info@gprchamber.ca or phone CEO, Sarah Parry at: 780-963-4545.
Chamber on Tap events have moved online and we have bottled it up to Chamber in a Bottle. Keep an eye out for future event invites
Shameless Plug events will be rescheduled via online
General Membership Meetings will be postponed until further notice
State of the Region Address
Business Awards of Distinction
Subsidy and Aid Relief Information
Subsidy and Aid Relief Information - Closed
Below are some links that the GPRC has compiled that may be of use to our members.
Archived Newsletter Updates