March 24 | Nova Inn Acheson 26530 115 Avenue
The Business Expansion Series, in support of small and medium sized businesses throughout the Tri-Region, announces its inaugural event planned for March 24, 2022 at 12PM – with doors opening at 11:45AM. Please join Parkland County for Session #1, titled Digital Marketing for Scaling your Business. The session will be held at the Nova Inn (Acheson) and will follow all relevant provincial health guidelines.
$50 per person for the in-person session
$30 per person for the virtual session. Link to be provided prior to the event
The Business Expansion Series is a speaker series that will be hosting interactive learning sessions to help small and medium sized businesses grow. The series will feature private sector subject matter experts and will focus on topics ranging from digital marketing to HR decision-making.
As a business owner, marketing specialist or team member doing business in 2022, you know Digital Marketing is an integral part of your business.  If you're looking for an opportunity to take your company's Digital Marketing strategy to the next level, you are encouraged to attend this exciting event featuring Ken Jurina, CEO & President of Top Draw.
Attendees will engage in an interactive presentation on ways companies can leverage their Digital Marketing strategy and learn important tactics to better target customers and grow their business.   The session will include an interactive 60-minute presentation from Top Draw, followed by 30 minutes of Q&A and real-time website audits performed by Ken, with the event concluding at 1:45PM.
This event will include lunch and refreshments and is open to all businesses in or doing business in the Tri-Region. Attendees of this workshop will be entered to win a free live website audit, courtesy of Top Draw. Attendees will also receive a coupon to future events. The cost for this event is $50. Attendees can attend virtually for a cost of $30. Spots are limited, so we encourage attendees to sign-up as early as possible.
Special Guest Speaker: Ken Jurina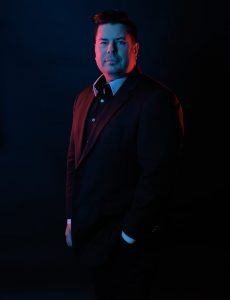 $50 per person for the in-person session
$30 per person for the virtual session.
Link to be provided prior to the event
ABOUT KEN JURINA AND TOP DRAW: CEO & President of Top Draw, an Edmonton-based digital marketing agency serving clients nationally with over 28 years of experience under its belt. Ken impacts digital change throughout the community by volunteering his time on multiple boards such as the Entrepreneurs' Organization of Canada (EO) and the Canadian Trade Acceleration Program sharing his knowledge on digital marketing with aspiring entrepreneurs and established corporations alike. Ken enjoys engaging participants in interactive presentations to help SMEs grow their businesses by educating them on how to best leverage digital marketing strategies, and their respective tactics, to not only connect with their target customers but also convert them.