This event is postponed due to the COVID-19 pandemic
As we continue to focus on the health and safety of the people who make this region great, we have decided to postpone all in-person events for the foreseeable future.  A new date will be chosen when it is safe to gather 250+ people in a room with no restrictions in place. Currently, we are hoping for a winter 2022 date.
September 16 | River Cree Resort & Casino
An event to get all Acheson businesses in a room together to encourage collaboration, entrepreneurship, and networking.
The GPRC is hosting a networking event, exclusive to Acheson businesses.  The goal of this event is to get some of the hundreds of businesses in Acheson together in a room to network, collaborate, and connect.  Acheson has so much to offer and the potential for symbiotic relationships to bud is tremendous.  When one Acheson business succeeds, we want others to succeed, and a ripple effect to be felt across the Parkland region.
This event has a maximum capacity of 300 people.  Each attendee must have a business in Acheson to attend.
This event will wrap-up with a Tool Shed Brewing Co. beer tasting, hosted by owner, Graham Sherman!
Special Guest Speaker: Graham Sherman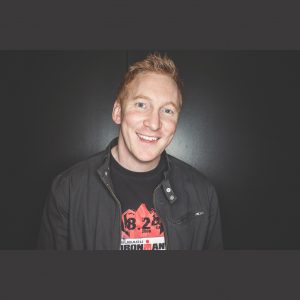 Graham Sherman and his business partner, Jeff Orr, are two "high level geeks" who met in Afghanistan in 2007. At that time they were working on contracts for the Canadian and US government and military, installing encrypted, tactical communication networks.
By day, they rolled around the war zone in armoured vehicles, geeking out in the world of satellite communications. By night, they aimed their obsessive, high level geekery at mastering coffee, competitive BBQ, controlling their respective homes back in Calgary with their iPhones….and finally, with mastering the craft of brewing artisan beer.
Now, only four years after the very first batched brewed in Graham's backyard, Tool Shed Brewing Company has a new 15,000 square foot home in Calgary with beers being sold in over 1000 locations across Western Canada, and has been nominated as Canadian Entrepreneur of the year. The team were also named as co-winners of the "40 Under 40" recognition from Avenue magazine.
Graham and Jeff's meteoric rise in the beer industry is due to a level of authentic, infectious passion rarely witnessed in any industry combined with an incredibly unique approach to the social media world we live in.
The moment you hear their story you understand that simply drinking a Tool Shed beer represents an appreciation of the grassroots struggle of quitting your job and going after your dreams AT ALL COSTS!